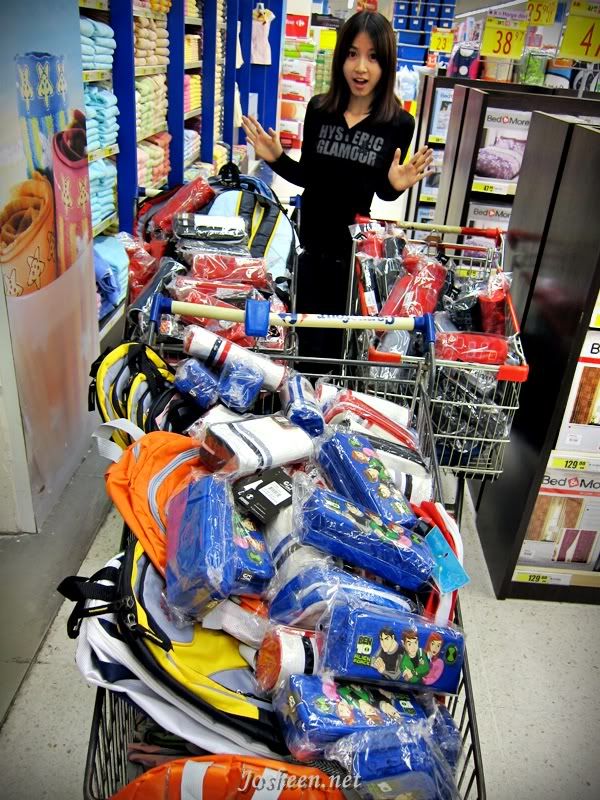 Wao! Shopaholic?
No, but I wish to be *lol... It was a nice experience for me thou > <
All these were sponsored by a huge company for the Charity Sentul Talent Time.
Actually there were 4 full trolleys that we bought on that day XD
And all of the school bags, pencil boxes, and towels were gave to our 72 lovely children.
I was so happy as well as the kids when seeing all of them went up to the stage and got their presents.
Love is all around with us actually^^